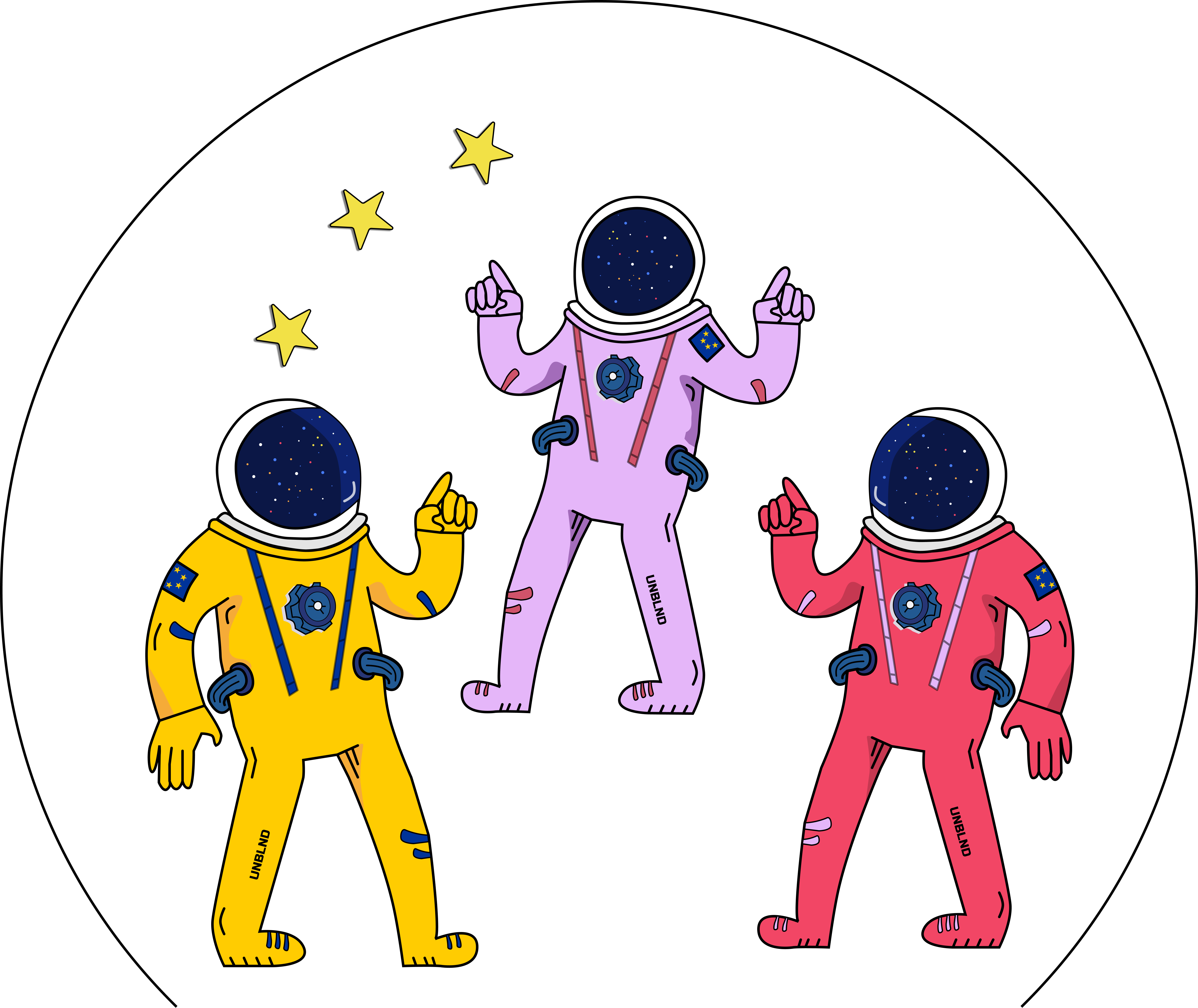 > social network driven by interests
> meet people in group immediately
> have real experiences together

Press Kit - UNBLND
Our Vision
UNBLND

- a global social community based on interests building authentic connections through meaningful group experiences.
Working on a UNBLND story?
You can contact us by sending an email to press@unblnd.com.
Founder's Quote


"I believe that we should meet with others hassle-free. We are locked to our devices. We sometimes forget what's real and fake. I dream about a global social community where everyone can be themselves and should not rush for more likes. Just meet as fast as possible in reality for the sake of enjoying an activity together."
Press Releases
Fact Sheet
Did you know those interesting facts?
Adolescents' loneliness has been increasing sharply: College-bound high school seniors spend 1 hour less face-to-face time.
Users of dating apps are reportedly having lower self-esteem.
1/3 of people who have used online dating have never actually gone on a date with someone they met on these sites.
Socially interactive exercise (e.g. yoga, dance) improves life expectancy.
Use of UNBLND will eliminate those negative facts in your life and give a chance to benefit from positive facts above. Our goal is to give you the confidence to broaden your horizons and embrace your passions. We help you by creating and maintaining a social platform where you can meet people based solely on who you are. It doesn't matter how you look or how many followers you have.
How does UNBLND work?
After you get the app or register online you can start. We would suggest to set your activities, swipe some cards and start chatting with your welcome group. The screenshots underneath show in chronological order what to do.
Founder & Team Members
Adriaan is a real dreamer, always exuding positive energy and inspiring ideas. Combined with his engineering background and international experiences he brings forth the most innovative and fascinating products. UNBLND, a new kind of social community, is his latest creation.

All his ideas start from real-life personal experiences. During his studies, Adriaan was curious about different cultures and participated in all possible exchange programs. He lived for his Master studies in Canada for one year. He faced lots of obstacles and challenges. Instead of nagging about them, he decided to learn to program and build a neighbourhood search engine. Just for fun. After different small projects, Adriaan wanted to learn more about the business perspective behind a product. Therefore, he participated in Erasmus for Young Entrepreneurs and brainstormed how we can make a difference. What can be truly helpful for people? Connect people based on their interests. A global social community where people meet in groups of the same interests. UNBLND.
I travel a lot and sometimes it is not so easy to find people that we can connect with. I am driven by hobbies and friendships that I can share my views on life with. UNBLND is a dream come true to me. I wanted to be part of UNBLND since the beginning, as it is something very close to the idea of finding partners in crime.
Since I was a kid, I have always been moving from one country to another. For that reason, I always wanted to connect with people so that I could share common interests. As a member of UNBLND, I am involved as a digital marketer/SEO strategist. I aim to deliver this platform to many people as possible and help them to find people with who they can share their many interests.
I have always had my best experiences when I was around people I could easily connect with. But it is not always easy to meet such a group and meeting up with new folks could come with its challenges, especially the part of finding ones with common interests. Here at UNBLND I try to make this easier and fun so that people can just focus on having a great time, wherever they are.
Social Media Manager - Iara Saliba
Writing content, creating moments and possibilities have always been something that I am good at. I am very glad to be part of the UNBLND team as a person who believes in true connections. I love meeting people that I can speak my mind to and feel that I am a big part of this universe.
More?