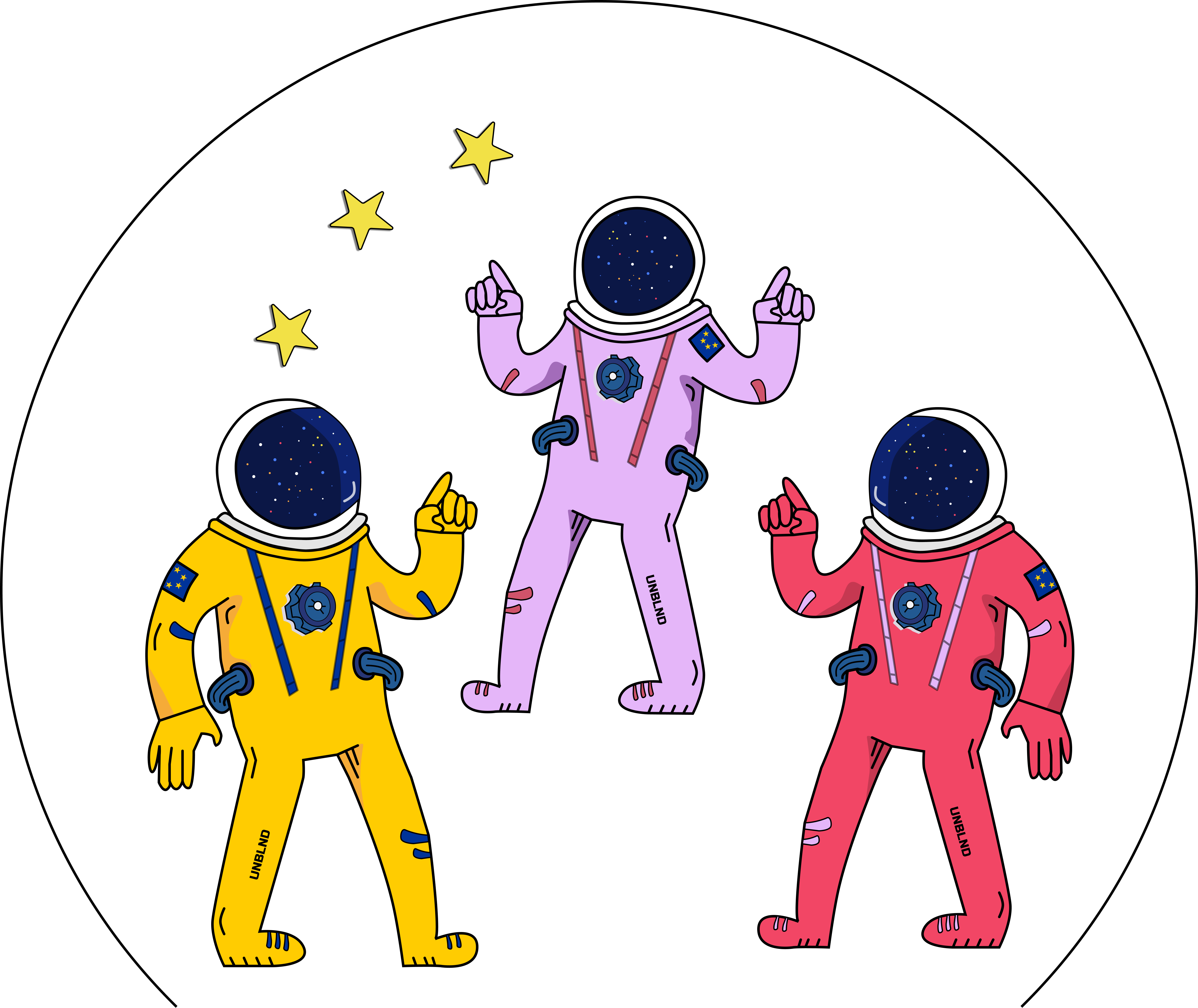 > social network driven by interests
> meet people in group immediately
> have real experiences together

UNBLND is looking for a
Research Projects
Department: Engineering / Human Science / Linguistics
AAARRR Pirate: retention 🦜
Let's rock whenever possible (flexible)
Apply before Mar 30, 2022
Full-time commitment
Preferably > 6 months
Possible research projects
(thesis, phd, bachelor test, ...)
AI development process (data-minded)
- Matchmaking based on interests and more
Human Science
- Matchmaking from a personal/mental perspective
- Improve mental health
Marketing
- Local: language and culture
- Global: online trust communities
AI development (linguistics-minded)
- Proposals of relevant questions (language, culture, interests)
Other innovative technologies
- NFT, ...
We build trust communities
From all around the world, our interest-driven social network UNBLND drops anonymous people into specific groups where they can chat and have meaningful experiences together.
We make the world a happier place
UNBLND is the earth's most anonymous and inclusive social network where people can tailor their privacy to their own needs and be comfortable in their own way. Looks, background or gender are not important for having valuable friendships or genuine connections.
Now we are wondering...
What kinda person are you?!
We like everyone… or almost everyone. 🙃
But for this position, you'll need to be …
braincracking
creative
smart
independent
hard-working
Because you will have to …
research and creative innovative solutions
build with us better
- AI models
- or, models taking mental health into account
- or, marketing tools
So, what do we expect from you?
high educational level
willing to learn and investigate till you find solutions
You will be happy, because we offer:
great (co-)working experience (Brussels)
flexibility
lots of good karma and maybe, someday, a trip into space 🪐
Together, we will …

be great

we will happiness worldwide
You are convinced! We knew it 😎