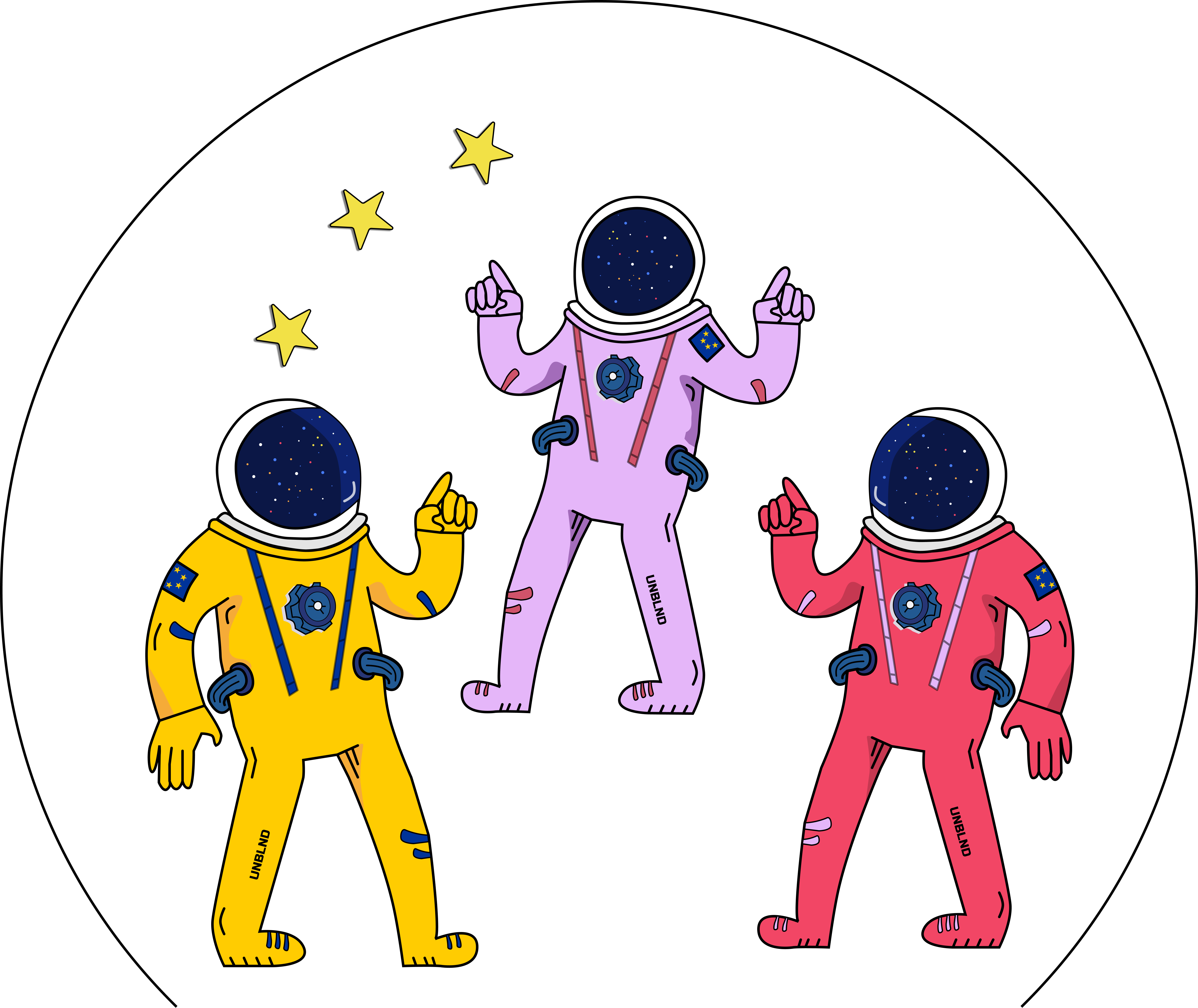 > social network driven by interests
> meet people in group immediately
> have real experiences together

UNBLND is looking for a
Full Stack Developer
Department: Engineering
AAARRR Pirate: activation & retention & referral 🦜
Let's rock forever (flexible)
Apply before forever
Full-time commitment
Fixed role
We build trust communities
From all around the world, our interest-driven social network UNBLND drops anonymous people into specific groups where they can chat and have meaningful experiences together.
We make the world a happier place
UNBLND is the earth's most anonymous and inclusive social network where people can tailor their privacy to their own needs and be comfortable in their own way. Looks, background or gender are not important for having valuable friendships or genuine connections.
Now we are wondering...
What kinda person are you?!
We like everyone… or almost everyone. 🙃
But for this position, you'll need to be …
creative
colourful
ready for a challenge
a little weird (and that's okay!)
Because you will have to …
analyse UX/UI flows to propose better interfaces
understand our branding and uniqueness
implement new features and perfect existing ones
implement backend changes to make your features dynamic
So, what do we expect from you?
Strong IT skills
Knowledgeable in both frontend and backend development
Experience in Cloud services (+)
Experience in UI/UX (+)
Experience with design tools (+)
You will be happy, because we offer:
great (co-)working experience (Brussel)
flexibility
lots of good karma and maybe, someday, a trip into space 🪐
Together, we will …
- be great
- we will happiness worldwide
You are convinced! We knew it 😎